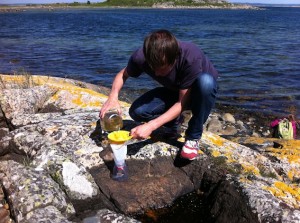 How do the consequences of changes in biodiversity change with spatial scale?
I will address this question using both a microbial experimental system and (hopefully) shallow marine rocky shores.
People involved: Lars Gamfeldt (PI) and others
Tree biodiversity and ecosystem services:
We are interested in studying how variation in tree species composition and diversity is related to variation in forest ecosystem services. To this end, we use data from the Swedish national forest inventory which covers the whole of Sweden, and which estimate the levels of a range of forest attributes related to services of highly value to human society.
People involved: Lars Gamfeldt (PI)
Main external collaborators: Tord Snäll and Janne Bengtsson (SLU, Sweden), and Micael Jonsson and Jon Moen (Umeå Uni., Sweden).
Other research questions:
To come…